About us
We are Professionals in Enterprise Consulting and Implementation service company catering to customers across the globe. We assist our customers in advancing their business processes by speeding up communication and information flow, thus enhancing productivity immensely, extending their enterprise to their clients and suppliers.
GLOWIPS - with a rich experience in the implementation of Enterprise business solutions on Tally enterprise framework - offers a complete solution, which includes consultancy, design, development, implementation and training. We enhance value to our customers by bringing to the table an excellent understanding of business processes.
Glow Institute of Professional Studies Known as ( Glow IPS) is an Authorised Tally Academy, Sales, Service & Customization Partner ,Glowips is also 9001 :2000 Compliant Institute. Glowips is proud to present ourselves as a part of Tally Solution Pvt. Ltd. The Company is managing its Works by the channel of large Network.

Mr. G K Sharma is owner of Glow Institute of Professional Studies known as Glow Ips, Since 2003 Mr. Sharma linked with tally company & Providing his satisfactory services to Corporates & Education sectors. we are continuously working for the growth of our organization with a strong team of product specialists which is providing a back up to the organization attend any Direct & Indirect Customer queries through Online & Offline tools and providing the best-in-class support that assist all in running their business non-stop.
At GLOWIPS we follow a well-defined methodology that enables customers to exploit the benefits of Tally quickly, and in most cost-effective manner possible. The secret of GLOWIPS success lies in its flexibility, responsiveness to customers, encouragement and reward to employees and well satisfied business partners.
GLOWIPS has an excellent track record in IT consultancy and services, serving customers in varied sectors such as Manufacturing, Bulk Drugs & Chemicals, Engineering, Packaging, Pharmaceuticals, Distribution, Trading & Government.
With our specialization over the Tally Definition Language, we have created a handy list of customized Tally software. These business solutions are ready to use.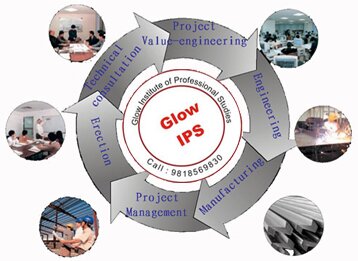 Jewellery Industry
Manufacturing Industry
Electronic Showroom Management
Hotel & Restaurant
School and College
Training Institute
Chit Fund Module
Automobile Module
CRM Module
ERP Manufacturing Module
ERP BUS Module for Schools, College [Compatibility Mode]
Builders & Property
Tally ERP for Advertisement
Garment Industry Module
Vehicle Sales Module
Party Wise Outstanding Module
Standard Terms and Condition Module
Three Discount Coloum Module
Auto Physical Stock Verification
Godown Address in Print Module
Petrol Pump Module
Stock Group Wise Item Filter