Data Migration
Our Technical Team provides complete solutions for your organization working on Tally Systems and other software's. We have tools and means of migrating data from other software's to Tally ERP-9 or any other release.
The Software/backend processes from which migration is possible are:
DBMS
SAP
EXCEL
FORPRO
RAMCO
XML FILES
SQL
ORACLE
CRM
BUSY
Previous Tally Versions 4, 4.5, 4.6, 5.4, 6.3, 7.2, 8.1, 9.0
ANY OTHER DATA BASE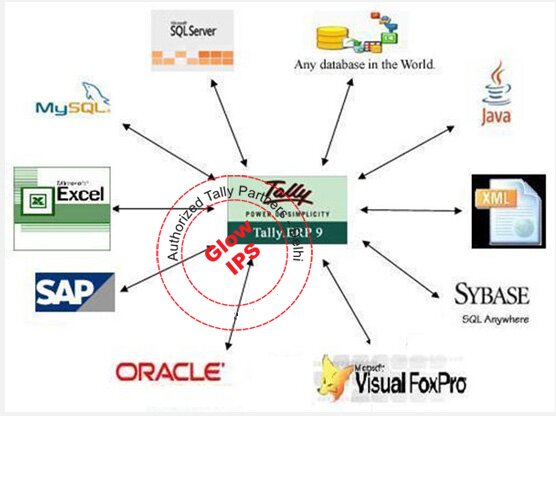 Data created in Tally 7.2 or TCP (Tally Compliant Product) files created for use with Tally 7.2 cannot be used with Tally ERP 9. Hence, Data and TCP files need to be upgraded for use with Tally ERP 9.
Our Tally Data Migration Tool helps users to upgrade Data and TCP files in order to be compliant with Tally ERP 9. A valid Tally ERP 9 license is required to upgrade Data or TCP files from Tally 7.2 to Tally ERP 9.
Tally 6.3 users can use the migration tool to rewrite data to Tally 7.2 and then migrate to Tally ERP 9. A logical migration of data from the earlier version of Tally 9 will occur when you load the company for the first time in Tally ERP 9.